The ACANA®
Cat Library
Being a cat parent can be hard work, but we have tips and advice to help your cat live happily by your side. From raising a new kitten to nurturing your cat's needs, our ACANA cat library has you covered.
Find Resources by Life Stage
The needs of your cat can vary greatly depending on their age. Explore our most recent articles and advice on raising a happy and healthy cat at every life stage.
HELPFUL CAT CLIPS
Check out these fun and educational short video clips to get help with common cat issues, general feline education, nutrition advice, and more!
HOW DID CATS GET DOMESTICATED?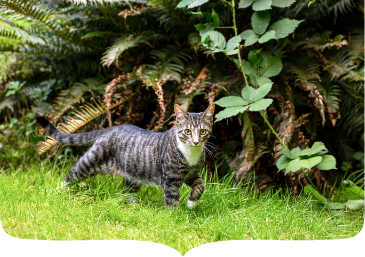 FIRST CONTACT
WITH HUMANS
There is evidence indicating that humans lived alongside cats nearly 10,000 years ago in some parts of the middle east.

Cats began making themselves at home around human agricultural settlements, taking advantage of rodents and food scraps nearby.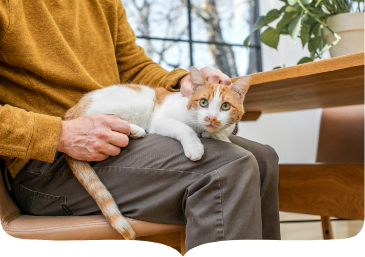 LIVING
ALONGSIDE HUMANS
Cats mostly lived outdoors, and natural selection favored cats who were more tame and able to cohabit with humans to gain access to food.

This relationship eventually led to the evolution of domestic cats as we know them today.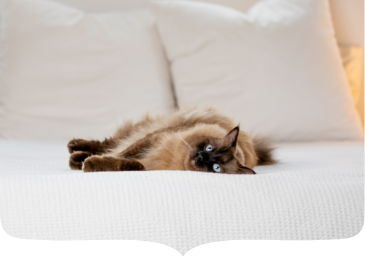 MODERN
INDOOR CATS
The 20th century brought new technology that allowed cats to live comfortably indoors with humans, like litter boxes and cat food.

Despite living more indoors, cats are still natural hunters and require a diet high in animal protein – like ACANA cat food!
AMA: Driscoll CA, Clutton-Brock J, Kitchener AC, O'Brien SJ. The Taming of the cat. Genetic and archaeological findings hint that wildcats became housecats earlier--and in a different place--than previously thought. Sci Am. 2009;300(6):68-75.
FREQUENTLY ASKED CAT QUESTIONS