Obsessively Nutritious
Recipes For Your Dog
We're obsessed with every ingredient that goes into our unique ACANA™ Dog Recipes, and we
select each one for its quality, flavor and nutritional value. Explore protein-rich recipes that help
your dog feel so good inside, you'll see it on the outside!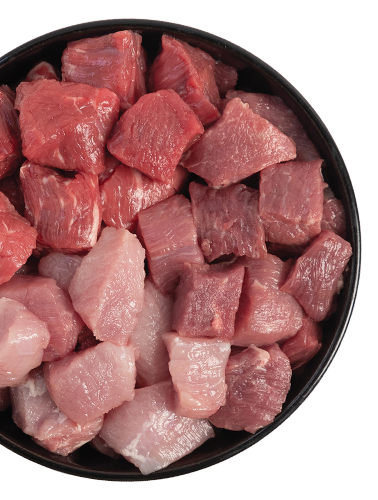 FRESH
OR RAW
animal
ingredients 1
The first TWO ingredients have fresh or raw animal ingredients.
UP TO
65%
ANIMAL
INGREDIENTS1
Including fresh or raw protein-rich chicken, beef and fish.
UP TO
45%
vegetables
& fruit1 2
Including fiber-rich whole pumpkin, apples and pears.
1
1Approximate and derived from the unprocessed state of the ingredients. |
2
We also add essential vitamins and minerals, natural preservatives and probiotics.
Our included fresh ingredients use refrigeration as the sole method of preservation and our included raw ingredients are frozen at their peak freshness.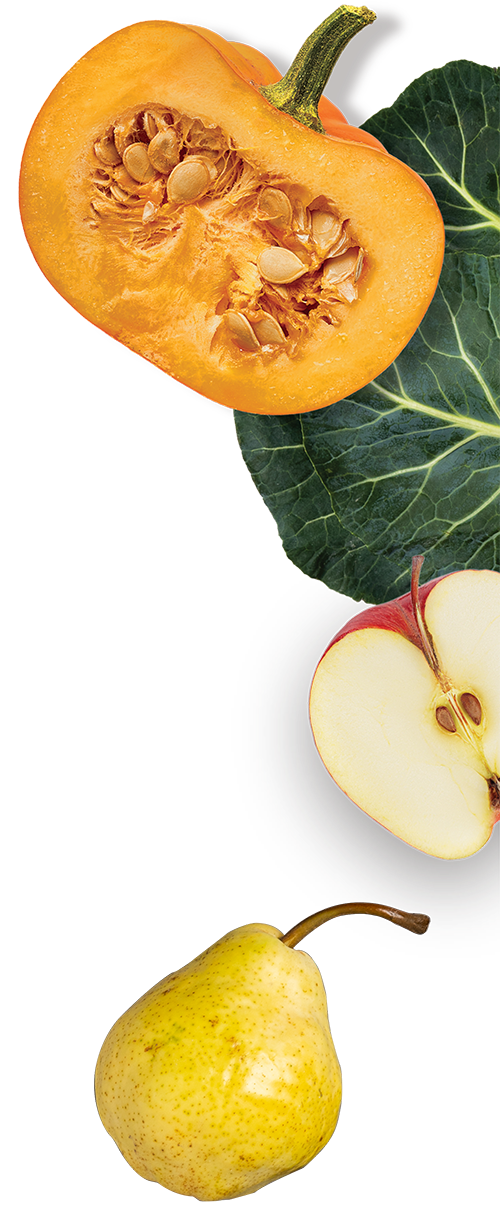 HELPS SUPPORT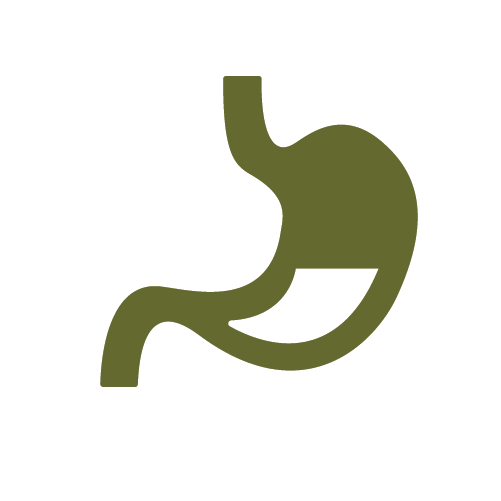 Digestive
Health
Fiber, plus a blend of pre- and probiotics helps support digestive health.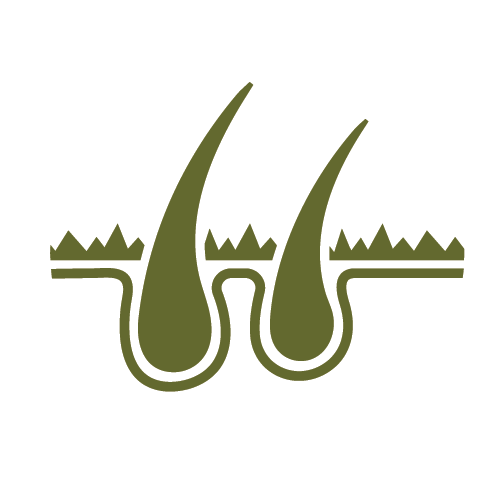 Healthy
Skin & Coat
Naturally occurring Omega-3 and Omega-6 fatty acids help support healthy skin and a shiny coat.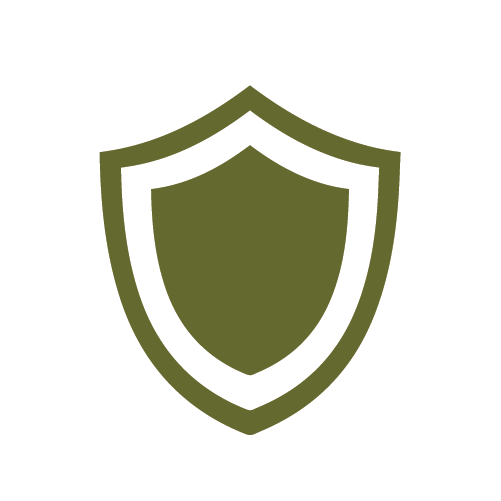 Immune
Health
Antioxidant-rich ingredients plus added Vitamin E help support a healthy immune system.