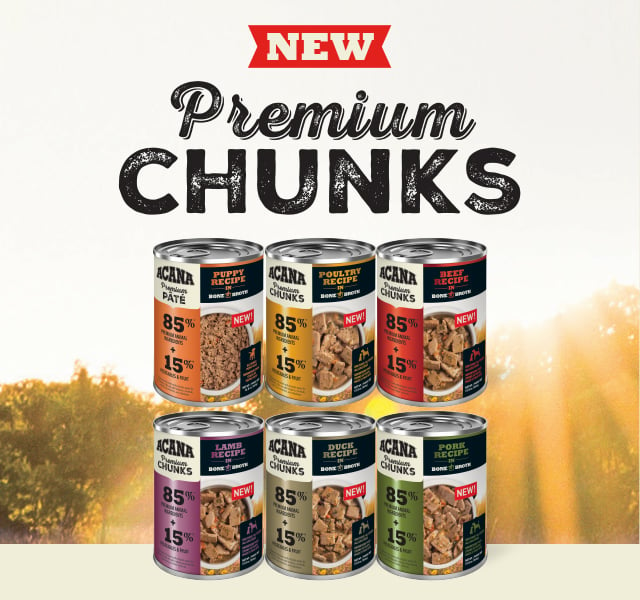 HEARTY MEAT &
POULTRY CHUNKS IN

bone broth
Now Serving! Your dog will love our premium chunks of meat, poultry or fish in ACANA® Premium Chunks, all in a savory bone broth base.
see our recipes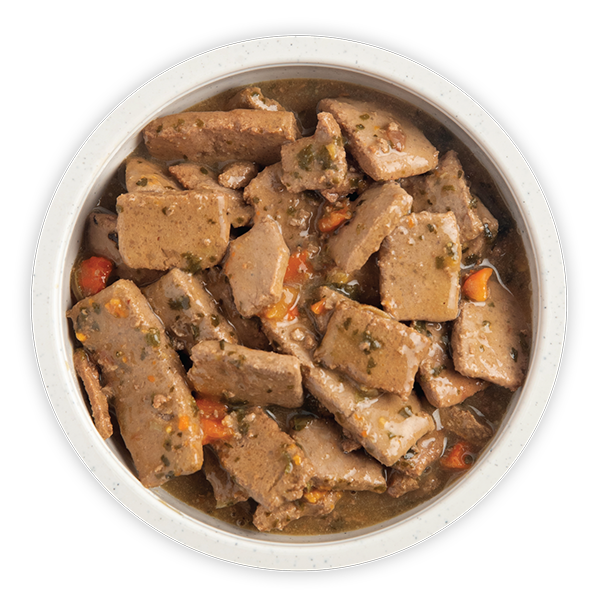 RICH IN
ANIMAL INGREDIENTS
Crafted with 85%* premium animal ingredients balanced with 15%*† visible fruit & vegetables
85﹪*
QUALITY ANIMAL
INGREDIENTS
+
BONE BROTH BASE
ACANA Premium Chunks are brimming in a delicious and nutritious bone broth that will delight your dog.
EASY
DIGESTIBILITY
ACANA Premium Chunks are rich in moisture and have a soft texture that make it easier for your dog to chew and digest.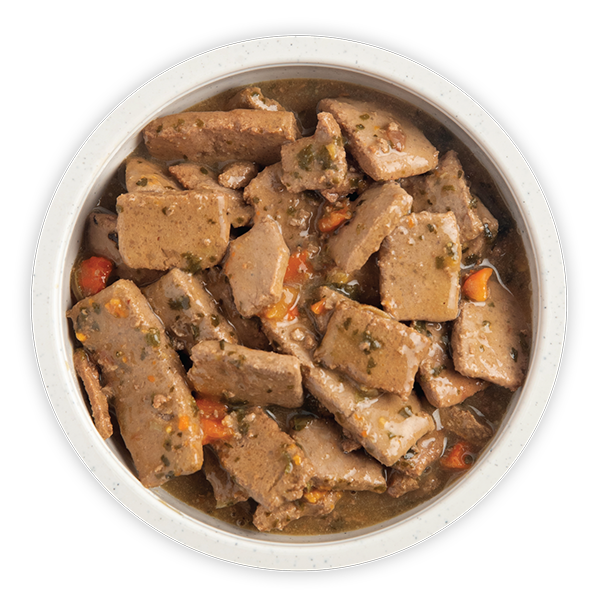 MIX & MATCH
Feed ACANA Premium Chunks alone as a delicious meal, or add it on top of ACANA kibble to indulge your dog at mealtime.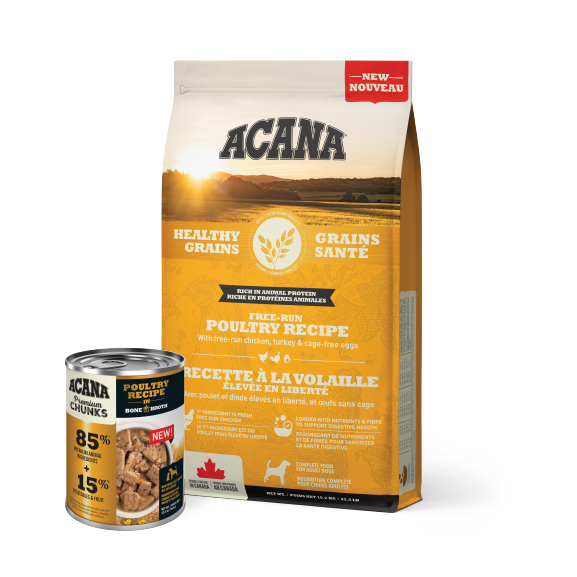 Thank you!
You have been successfully subscribed to our newsletter.
Sign Up and Save $10!
Sign up for special ACANA offers, product updates, and news and get a coupon for $10 off
There has been an error. Please try again later.