ACANA™ Singles Limited Ingredient Diets are rich in protein from a single animal source1,making them perfect for picky pups!
SINGLE
animal
protein source1
Each recipe includes protein from a single animal source1.
60%
ANIMAL
INGREDIENTS2
Including fresh or raw protein-rich rich, duck, pork or lamb.
40%
vegetables, fruit
& nutrients2
Featuring fiber-rich whole pumpkin, fresh apples or butternut squash.
1
Also includes fish oil.
2
Approximate and derived from the unprocessed state of the ingredients.
Ingredients depicted in fresh form before processing. Proportions and quantities not representative of contents of one package or serving. Cuts may vary.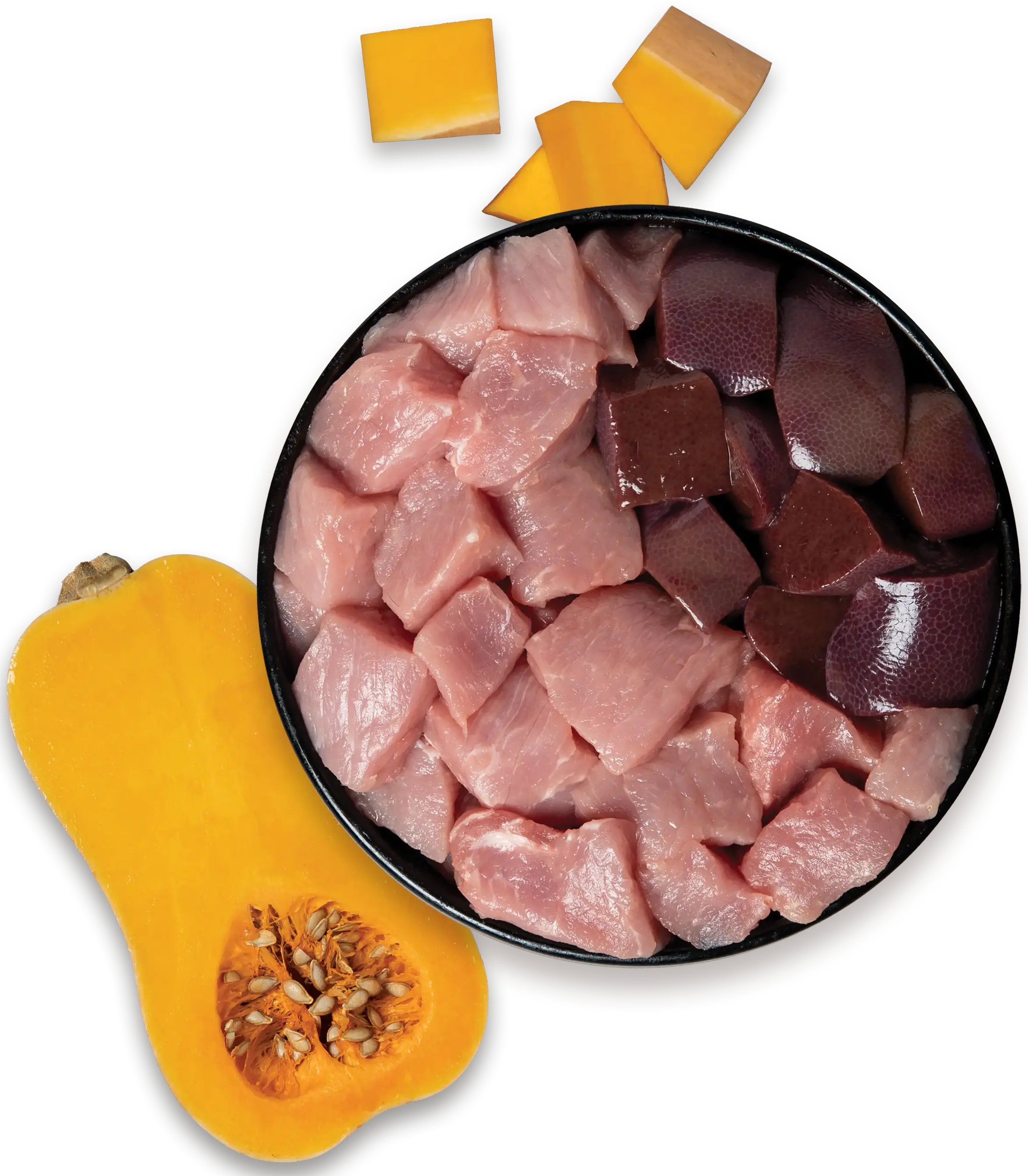 HELPS SUPPORT

Healthy
Skin & Coat
Omega 3 and Omega 6 fatty acids from fish oil help support healthy skin & shiny coat.

Ideal
Body Condition
Protein-rich meats are balanced with fruit and vegetables to help maintain a healthy weight.

Digestive
Health
Fiber, plus a blend of probiotics, helps support digestive health.