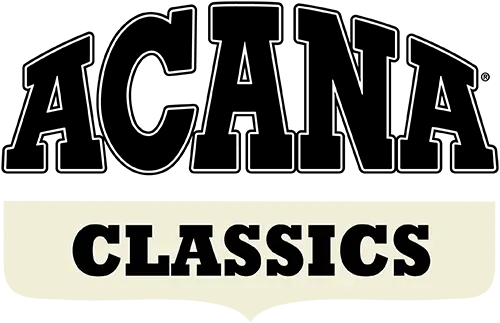 NUTRITION
MADE
SIMPLE
ACANA™ Classics recipes are thoughtfully balanced with protein-rich animal ingredients and nutritious fruit, grains and vegetables, and the first ingredient always has fresh or raw animal ingredients.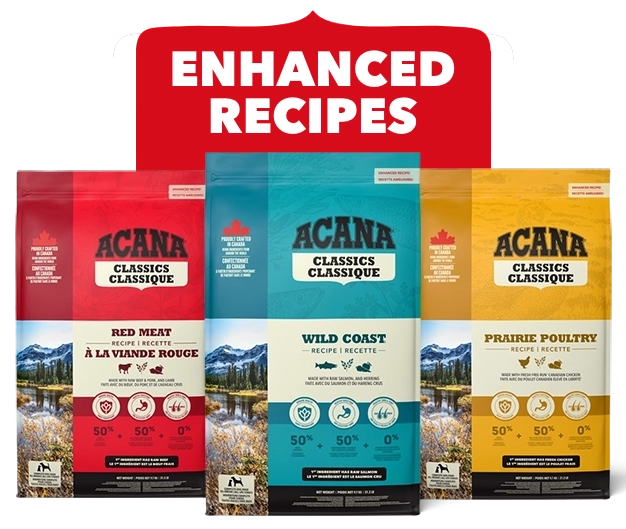 SEE OUR RECIPES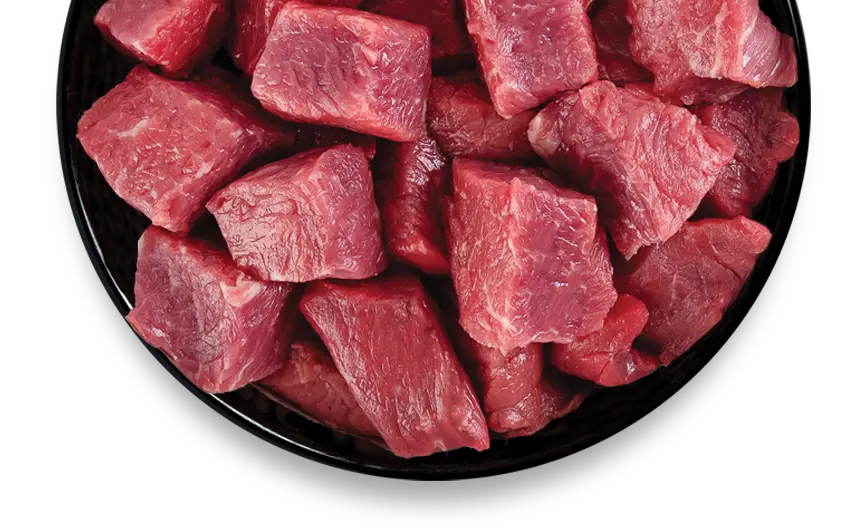 1st
INGREDIENT
HAS FRESH OR RAW
CHICKEN, BEEF OR SALMON
3X
BETTER
TASTE AND FLAVOUR
EASY
TO DIGEST
WITH FIBRE-RICH
OATS & BARLEY
Where to Buy
Our included fresh ingredients use refrigeration as the sole method of preservation and our included raw ingredients are frozen at their peak freshness.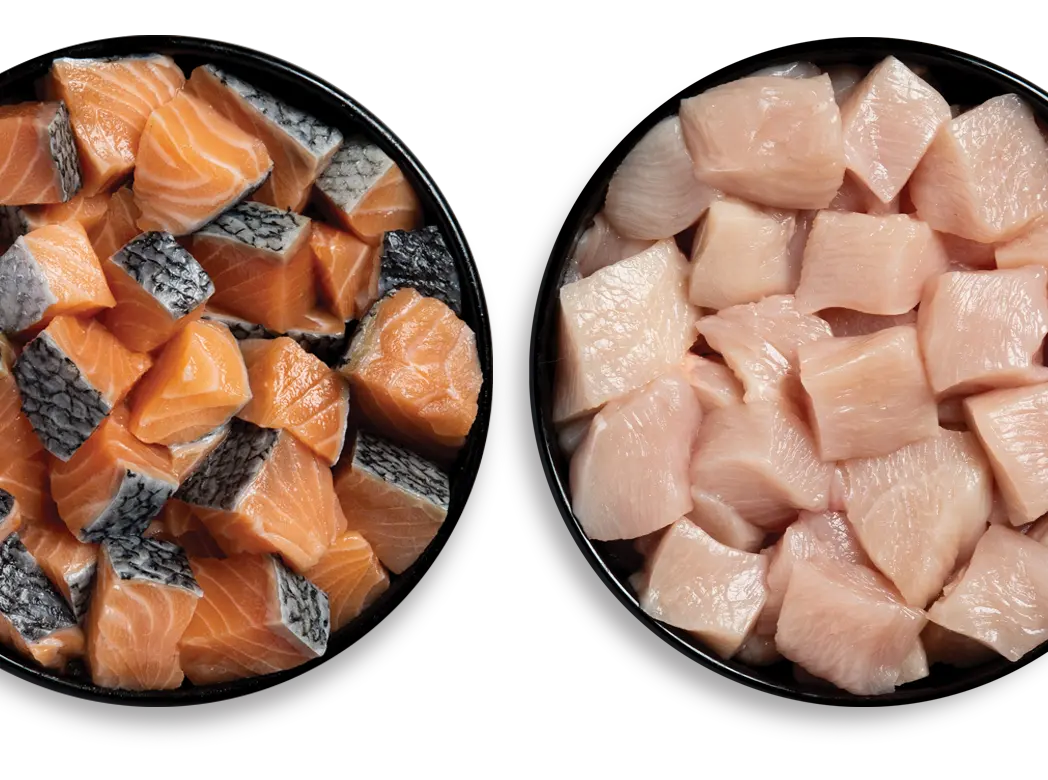 HELPS SUPPORT YOUR DOG'S HEALTH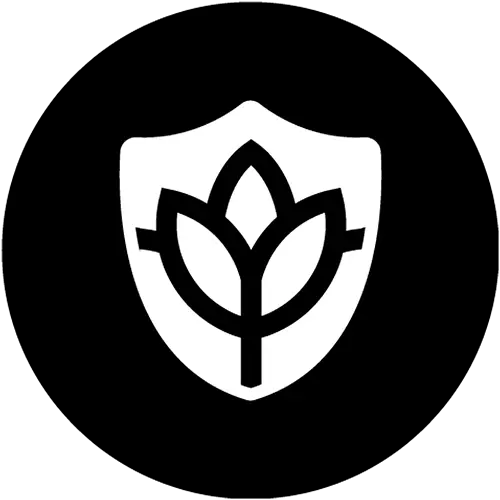 ANTIOXIDANTS
From Fruit & Vegetables + Vitamin C Help Support Immune Function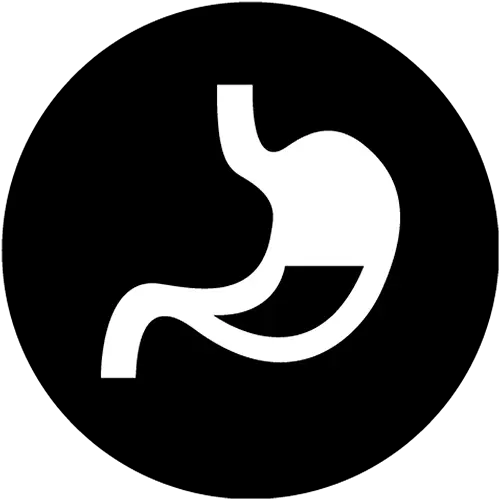 PREBIOTICS & FIBRE
Help Support
Healthy Digestion.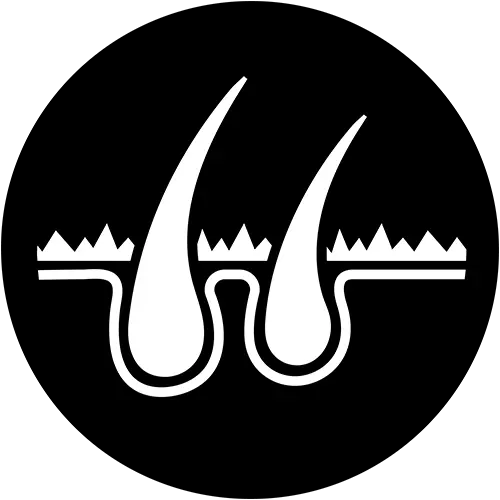 OMEGA-3 FATTY ACIDS
From Fish Oil Help Support Healthy Skin & Coat.